UK PonyCon 2017
See more brony conventions in the UK and Europe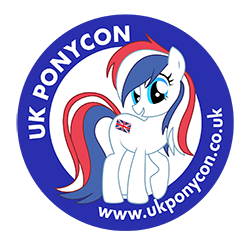 UK PonyCon is back for 2017!
UK PonyCon's fourteenth annual event takes place in Bristol, and it's going to be the largest UK PonyCon ever!
Saturday, 21st October 2017 9:00 AM
Sunday, 22nd October 2017 6:00 PM
Exhibition and Conference Centre, UWE Bristol, Bristol, UK
How long until UK PonyCon 2017?
Links
Hotels
Find a nearby stable to rest your hooves
Flights
We're not all pegasi!
Spotted an error or omission? Please submit a correction by letting me know.