Griffish Isles 2018
See more brony conventions in the UK and Europe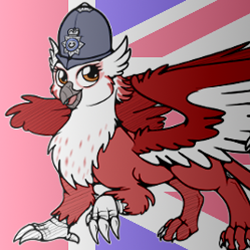 A new convention for 2018 in the UK
A new event, Griffish Isles is a convention for lovers of shows featuring both Candy Coloured Equines and Griffins. It will offer a single day / night of the usual convention fun and entertainment. The convention is set in Manechester, part of the Griffish Isles, a land known for only having too few pegasi to keep the rain always at bay.
How long until Griffish Isles 2018?
Links
Hotels
Find a nearby stable to rest your hooves
Flights
We're not all pegasi!
Spotted an error or omission? Please submit a correction by letting me know.