EuroBronyCon 2020
See more brony conventions in the UK and Europe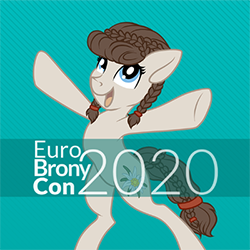 Austria's first MLP convention
A new convention for 2020 and the first brony convention in Austria. More news expected soon - be sure to follow their social media and website for updates.
Friday, 11th September 2020
Sunday, 13th September 2020
How long until EuroBronyCon 2020?
Links
Spotted an error or omission? Please submit a correction by letting me know.