BronyScot 2019
See more brony conventions in the UK and Europe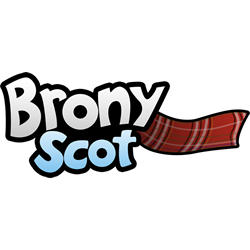 Ponies! In Scotland!
Scotland's only My Little Pony Convention will be back for it's sixth year. Details such as location and dates have not been announced yet, so keep a close eye on their social media to be among the first to find out!
Saturday, 9th November 2019
Saturday, 9th November 2019
Hilton Glasgow Grosvenor, Grosvenor Terrace, Glasgow, Scotland
How long until BronyScot 2019?
Links
Hotels
Find a nearby stable to rest your hooves
Flights
We're not all pegasi!
Spotted an error or omission? Please submit a correction by letting me know.